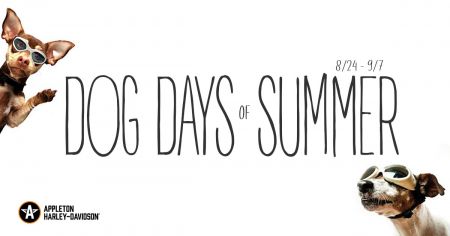 Appleton H-D is all about the dogs! 
Dog Days of Summer is supporting Neenah Animal Shelter:  Make a monetary ($5 suggested) or food/product donation to the shelter, and you will receive a coupon for 20% off a single motorclothes or home decor item, and a raffle ticket to win a $200 gift card for each item you donate.
Their most needed items are: 
Hippo food (picture below)
Easy Walk Harnesses of the large sized variety
Durable dog toys
Bird Seed
8x11 sheet protectors 
Click here to see more ways that you can help the Neenah Animal Shelter.